VicANZIAM Meeting June 2022
Monday 6 June 2022 9am - 5pm followed by dinner at 6pm
RACV City Club Melbourne CBD
501 Bourke Street
---
About the event
The Victorian branch of the Australian and New Zealand Industrial and Applied Mathematics Society (VicANZIAM) is delighted to announce a one-day meeting of the Australian and New Zealand Industrial and Applied Mathematics Society.
In this event, we aim to bring together applied and industrial mathematicians from a broad range of backgrounds and at various career stages. We are very honoured to host four plenary speakers from government, industry and academia. The workshop will also include a poster session open to students and postdoctoral researchers to present work in progress. There will be a $200 prize for the best student poster.
The event will conclude with a networking dinner.
---
Our plenary speakers
Ms Bonnie Li (Victorian Department of Jobs, Precincts and Regions) Bonnie Li uses her quantitative skills to help solve policy problems. After completing and enjoying her undergraduate program in Actuarial Studies, she was perplexed by her lack of interest to work in the field. After some thinking she turned to her passion in public policy and found a job in government. Bonnie has since found many opportunities to apply mathematical techniques to a wide range of problems in various government departments, while broadening her skillset. More than 10 years on, Bonnie now leads a team of mathematical modellers in the Victorian Department of Jobs, Precincts and Regions.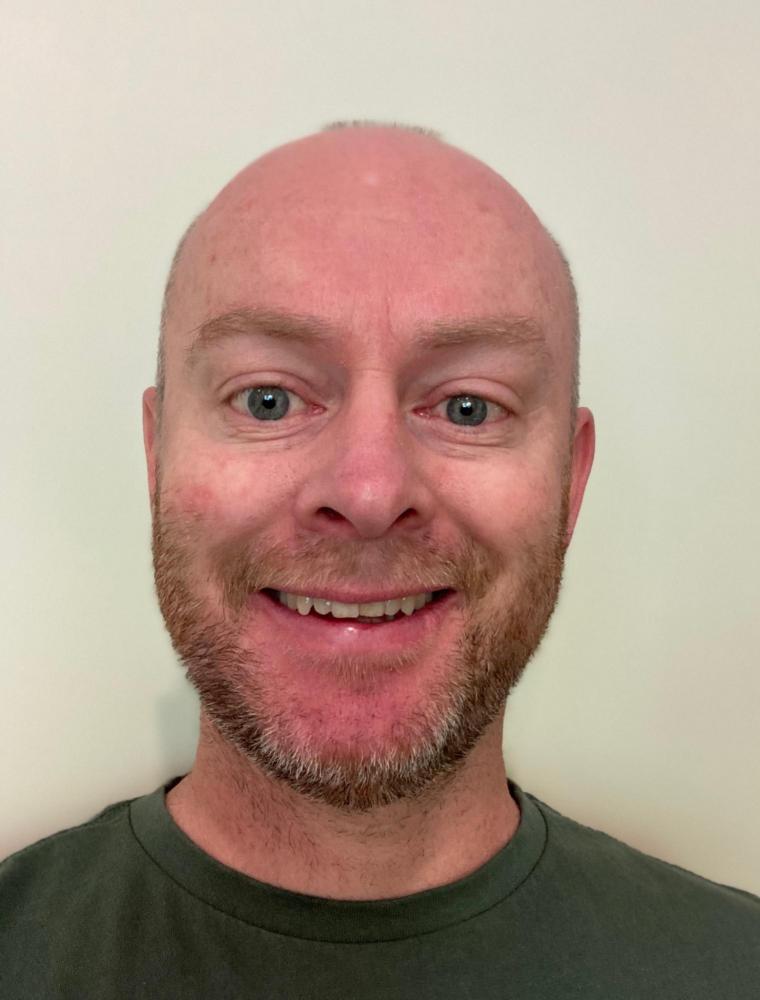 Dr Chris Green (CSIRO Energy) Dr Chris Green is a principal research scientist with CSIRO Energy. Following a PhD in applied mathematics from the University of Melbourne, he joined CSIRO where his research has focussed on numerical and theoretical modelling of multiphase flow in porous media, with applications to CCS and underground hydrogen storage.
Dr Lucy Ham (Systems Biology, University of Melbourne) After completing a pure mathematics PhD in 2017 at La Trobe University, I made a transition to mathematical biology in Prof Michael Stumpf's group at the University of Melbourne. My main research interests are now in the development of mathematical and statistical approaches for the analysis of biological processes.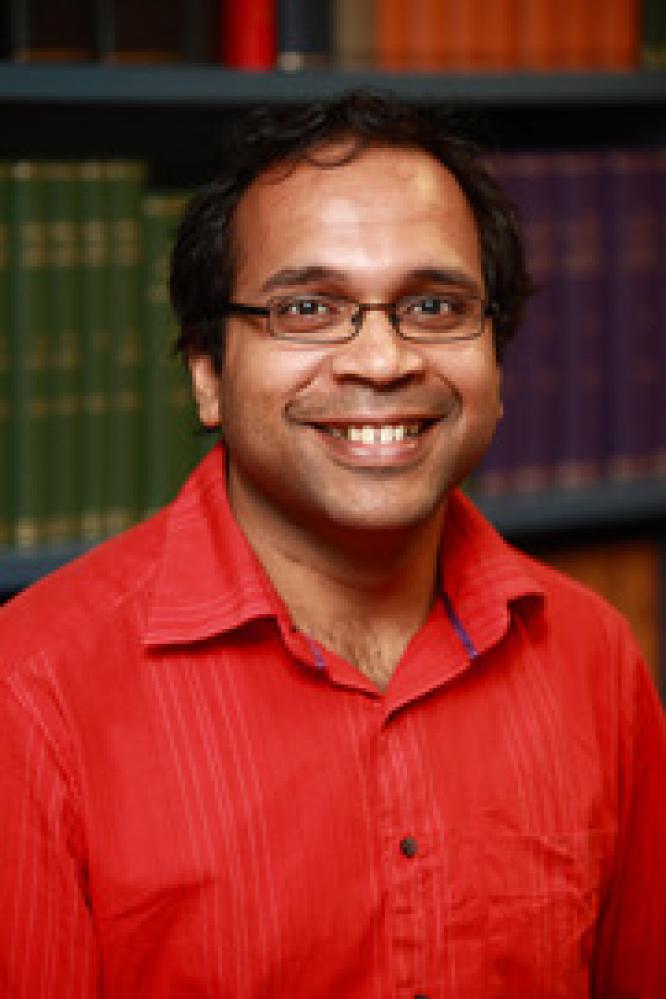 Dr Vijay Rajagopal (Cardiac Modelling, University of Melbourne) Dr. Vijay Rajagopal is a faculty member of the Dept. of Biomedical Engineering. His research experience covers tissue mechanics and mechanobiology, computational techniques for modelling and simulation, biomedical image processing and analysis, systems biology and computational physiology. He has applied these expertise to solve problems in clinical breast cancer imaging, identifying basic mechanisms underlying heart disease, and discovering fundamentals of how cells work. His current research interests include: uncovering the principles of how hearts grow, how mitochondria affect cell and tissue physiology and how cell architecture regulates mechanical and chemical signalling in health and disease.
---
Poster session
A poster session for students and postdoctoral researchers will be a focus of the event.
The session will begin with a "lightning round". Each poster presenter will give a 2-3 minute advertisement accompanied by one slide.
This will be followed by the poster session proper.
We ask that posters focus on work in progress so that in-depth discussion with others will be particularly beneficial.
To make things a little more exciting, there will be an award of $200 for the "Best Student Poster". (Postdoctoral researchers will not be eligible.)
Interested registrants can already register their attendance, and will need to submit a title and abstract by 27 May. We will ask you to submit your slide for the lightning round a few days before the event.
For more details on the poster session, please see our FAQ section below.
---
Dinner details
Following the event, workshop attendees will be invited to stay for dinner at the RACV City Club venue. Dinner costs are included in the registration fees. We also have a small number of extra spaces just for dinner.
Our evening entertainment will be provided by mathematical comedian Simon Pampena.
---
Program
The program can be downloaded here.
| | |
| --- | --- |
| Time | Activity |
| 9-9.10 | Arrival and registration |
| 9.10-9.15 | Welcome and housekeeping |
| 9.15-10.10 | Ms Bonnie Li |
| 10.10-10.25 | Morning tea |
| 10.25-11.20 | Dr Vijay Rajagopal |
| 11.20-12.45 | Lightning round and poster session 1 |
| 12.45-1.30 | Lunch |
| 1.30-2.25 | Dr Chris Green |
| 2.25-3.50 | Lightning round and poster session 2 |
| 3.50-4.05 | Afternoon tea |
| 4.05-5 | Dr Lucy Ham |
---
Registration details
The registration costs (which include dinner) for attending this event are listed below:
Registration fees:
| | |
| --- | --- |
| Category | Price (incl. GST) |
| Presenting students/postdocs | free |
| Non-presenting students/postdocs | $20 |
| All others | $50 |
| Dinner only | $50 |
To qualify for free registration, students or post-doctoral researchers must attend and present a poster at the event.
Attendance at this event is on a first come, first served basis for presenting students/postdocs.
For other attendees, attendance will be first come, first served basis with preference given to ANZIAM members. To this end, fees will only be payable for other attendees in the week before the meeting. Please also note that we ask that all participants commit to attend the poster session and actively engage with the presenters.
Registration page: REGISTRATIONS HAVE CLOSED AS WE HAVE REACHED CAPACITY! Here is the link for checking your registration and submitting abstracts [LINK for checking your registration and submitting abstracts]
Abstract submission deadline: 27 May 2022 23.59 pm AEST
Fee payment: 28 May to 6 June
---
FAQs
How can I get to the venue by public transport?
The RACV City Club is at 501 Bourke Street in the heart of Melbourne's CBD [Google Maps LINK] and can be accessed by taking one of the following options:
From Flinders St Station: Take the 19, 57 or 59 tram from the Elizabeth St tram stop (located right outside the Elizabeth St exit in the station) to Bourke St and walk along Bourke St
From Southern Cross Station: Take the 86 or 96 tram on Bourke St, or 11, 12, 48 or 109 tram on Spencer St/Collins St
From Melbourne Central Station: Walk along Swanston St and take the 86 or 96 tram from Bourke St. Alternatively, take the 19, 57 or 59 tram from Elizabeth St and walk along Bourke St
Will there be any student support for attending the event?
Students whose posters have been accepted will attend the event for free. Postdoctoral researchers will also be able to attend for free if they have had a poster accepted.
What dimensions should my physical poster be? Will I need to bring my own pins or adhesive stickers for the poster session?
The physical posters can be of any size and format, but no larger than vertical A0 (841 x 1188 mm). The poster boards at the venue can be used with either pins or velcro. While pins will be provided, you will need to bring your own velcro supply.
Will there be any COVID-safe guidelines to follow?
The staff at the RACV City Club are vaccinated in line with government requirements. You will be asked to check in via a QR code and to show proof of vaccination (or a valid medical exemption). Where appropriate, you may also be asked for your contact details to help with contact tracing if any COVID-19 cases are reported at the venue.
---
Contact us
If you have any questions, please email VicANZIAM chair Anja Slim (anja dot slim at monash dot edu)