ANZIAM Annual Conference 2021 (Virtual)
Damper and pavlova cooking workshops with Chef Nornie Bero
We're super excited to be offering an online indigeneous cooking experience through Mabu Mabu | Indigenous Catering as part of ANZIAM2021!
Mabu Mabu is a Torres Strait Islander owned and run business with an emphasis on using fresh, seasonal and native ingredients to create beautiful dishes that bring people together. Mabu Mabu is a term from the Torres Strait that translates to 'help yourself'. Traditionally, a Mabu Mabu is a banquet, shared table or big family meal. It's how we like to enjoy food on the islands: surrounded by the people we love.
We will be offering two different workshops with Nornie Bero, the head chef and owner of Mabu Mabu. Originally from Mer Island in the Torres Strait, Nornie has been a professional chef for over 20 years.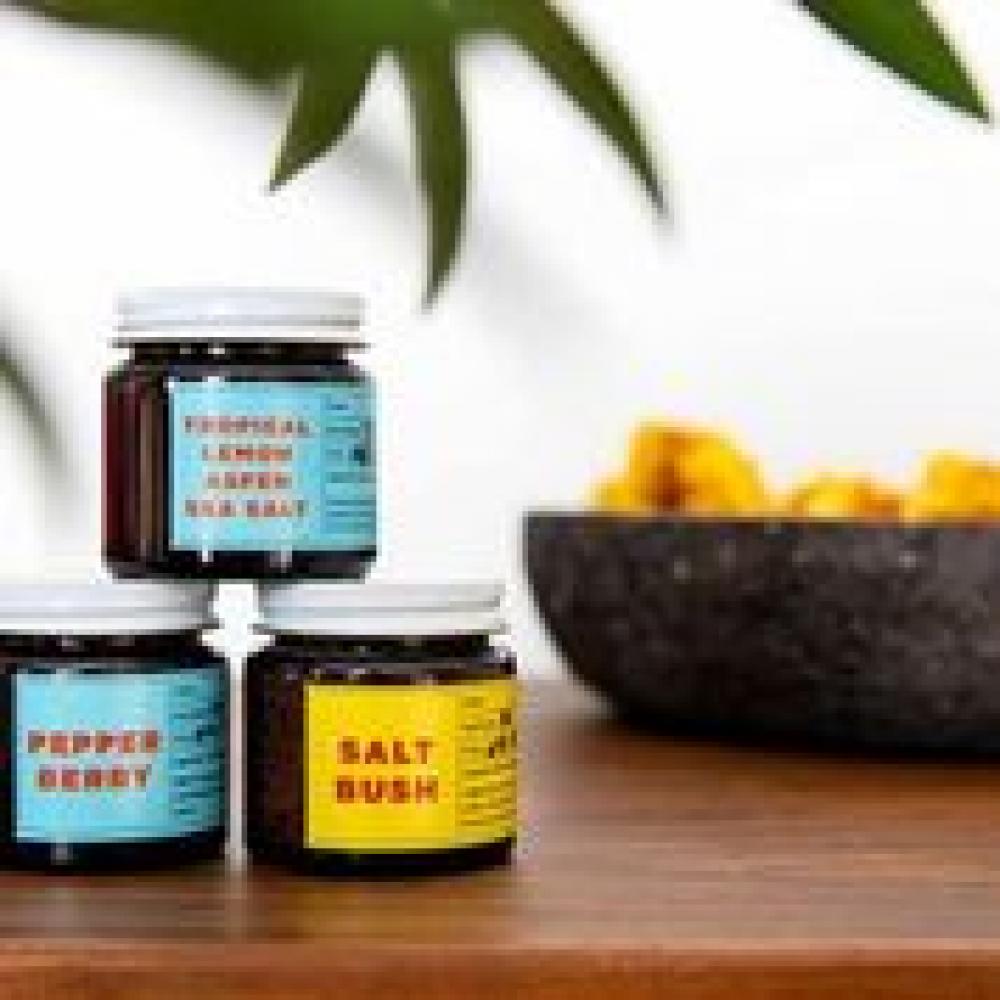 How will the workshops run?
These workshops are group, virtual, cooking classes. We are charging just $15 to participate in a workshop. You may choose from the Damper workshop or the Pavlova workshop or decide you would like to participate in both. Each workshop will involve up to 40 of your fellow registrants. You will meet with Chef Nornie and she will walk you through the cooking process as a group connected via video and audio feeds.
The workshop will take one hour. We cannot guarantee times for this event but in the registration form for ANZIAM2021 you will see options to indicate your ideal time of day (these times are in Melbourne time – AEDT or GMT+11). You will be placed in the workshop with the closest time to your designated time which has availability. We will be booking these workshops as registrations come in and will consider your time zone in assigning you to a workshop (you will not be assigned to a workshop starting before 8am or after 8pm your time, unless you indicate that you would prefer this). If you have special dietary requirements, the recipes below offer suggestions for substitute ingredients, or you can contact Mabu Mabu directly to ask about your options.
Can my household get involved? The workshops are good activities to do with family and friends at home. The charge of $15 dollars covers a single registrant to connect to the workshop. You can have as many people on the other side of the webcam as you like. We are here to have fun.
What will I need? What's in the workshop kits?:
You will need to be in a kitchen so we recommend that you have a laptop so that you can interact from within the kitchen. The ingredients and the equipment you need to bring to your workshop is detailed in the following sections. It is important to note that some of the ingredients are not your typical cupboard staples. We will be cooking with native Australian ingredients which may be difficult for you to find, especially if you are not in Australia. In the registration process, you will be asked if you want to add 1 or more kits for your workshop. These kits are sold by Mabu Mabu. We will order these on your behalf and have them delivered to you if you are anywhere in Australia or New Zealand. Unfortunately we cannot guarantee delivery to other countries. These kits cost $35 dollars for the Damper kit and $45 dollars for the Pavlova kit which cover the premium dry ingredients required for the respective recipes and the delivery. We can only offer this through the registration process if you register before 18th December 2020 to give enough time for delivery. If you have the kits, you just need to purchase the other ('standard' and/or perishable) ingredients in the recipes from your local supermarket. Important: to have the kits delivered, we will obviously need to have your postal address. Please make sure your profile includes this on the registration site (as it will not demand this from you otherwise).
Can I join the workshops if I register later than 18th December 2020 or I am from overseas?:
The short answer is yes. The long answer is, you will have to register by the latest before 15th January 2021 to be included in the workshops to give us a chance to book Nornie. If you miss the chance to order the kits, the detailed ingredient list shows you what you must source elsewhere for each of the workshops. You might struggle to find these ingredients if you do not live in Australia and so Mabu Mabu has provided also ubiquitous alternatives that may be used to substitute without losing the flavor profile. If you come from overseas, be aware that it is likely that most registrants will likely want workshops to take place after the talks for the day (AEDT), but there is scope for us to make one or two earlier workshops if the demand is there for it.
Damper workshop:
In this session, Nornie will make a variety of dampers in Torres Strait Islander style - wrapped in banana leaves and baked with pumpkin, wattleseed and saltbush varieties. She'll share tips on how to get the perfect damper softness, and where to source ingredients.
To cook along with Nornie, participants can purchase a damper kit, which includes the dry ingredients, Australian Indigenous ingredients; wattleseed and saltbush, banana leaves, and a recipe card. Please also read the additional required ingredients or substitutions and equipment below. To make more than one damper, please double or triple the flour and butter.
Ingredients required (items included in the kit are in bold):
3 cups self raising flour (or gluten-free self-raising flour)
4 x 30cm Sheets of Banana Leaves (can substitute for baking paper)
1 tbs Wattleseed (can substitute for other nutty spice)
1 & 1/2 tbs Saltbush (can substitute for oregano or other savoury herbs)
2 tbs room temperature butter (or vegan butter/nuttlex)
1&1/2 cups water
500g Japanese Pumpkin
Ingredients for golden syrup butter:
1 & 1/2 tbs golden syrup
3 tbs room temperature butter (or vegan butter/nuttlex)
Equipment required:
Pavlova workshop:
In a Mabu Mabu twist on the classic Australian dessert, this workshop will lead participants in a cooking demonstration making a delicious full-sized pavlova full of Australian Indigenous flavours of wattleseed, strawberry gum and lemon myrtle. Nornie will share tips on how to get the perfect pavlova crust and soft gooey middle, and how to make a strawberry gum cream with a quick lemon myrtle jam topping.
To cook along with Nornie, participants can purchase a pavlova kit, which includes a jar each of wattleseed cocoa powder, lemon myrtle sugar and strawberry gum sugar. Please also read the additional required ingredients or substitutions and equipment below.
Ingredients for Pavlova (items included in the kit are in bold):
6 Egg Whites (room temperature)
300g Castor Sugar
Dash or 2 tbs White Vinegar
2 tbs of Wattleseed cocoa powder
50g Dark Chocolate (chopped)
1 tbs Corn Starch/Flour
Ingredients for Strawberry Gum Cream (items included in the kit are in bold):
500g Thickened Cream
1 & 1/2 tbs Strawberry Gum Sugar
Fruit to decorate: raspberries, blueberries, and strawberries
Ingredients for Lemon Myrtle Quick Jam:
Handful of mixed berries
2 tbs lemon Myrtle Sugar (or icing sugar)
1/4 cup apple juice (or other juice)
Equipment required:
Oven
Kitchen aid or electric beater (to whisk eggs)
Oven tray
Baking paper
Any further questions can be directed to Mark Flegg.