The 12th Australasian Conference on Mathematics and Computers in Sport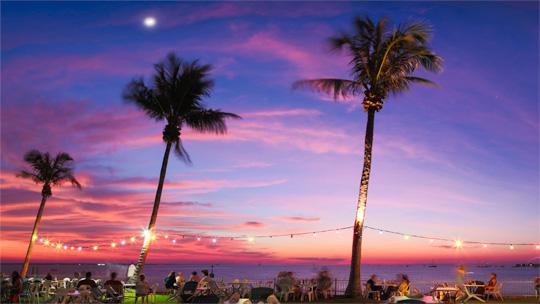 Darwin, Northern Territory
25-27 June, 2014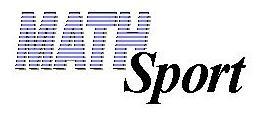 This conference will bring together sports scientists, mathematicians and statisticians who are interested in:
The use of computers in sport
Statistics and statistical modelling in sport
Mathematical modelling in sport
Teaching of mathematics, computers and sport
The application of these to improve coaching and individual performance
The use of statistics, mathematics and computers in sports gaming and gambling
This conference immediately follows the IACSS Conference held from 22-24 June. Make the most of both conferences! Please see IACSS website for more information:
http://www.cdu.edu.au/iacss2014/index.html
The conference directors are:
Previous conferences were held at Bond University (Nos. 1, 2, 3, 4 & 6), University of Technology Sydney (No. 5), Massey University NZ (No. 7), Coolangatta Qld. (No. 8, 9) and the Crowne Plaza, Darwin (No. 10) and RMIT University, Melbourne (No.12)
Registration
Registrations are now open. Conference early bird fees are
AustMS: - AUD $375.00
Non-member: - AUD $425.00
Student: - AUD $325.00
Proceedings only (non-attendee): - AUD $50.00
Payments can be made via
http://www.trybooking.com/EGBC
 (+ a small booking fee).
Location
Address: 32 Mitchell St, Darwin NT 0800

Phone:(08) 8982 0000
Hotel class: 5 stars
Travel/Accommodation
A special room rate has been negotiated with Hilton and shall be listed shortly.
Darwin is a short taxi trip from the airport.
Airline

Web site

Virgin Blue

[http://www.virginblue.com.au/

www.virginblue.com.au]

Qantas

[http://www.qantas.com.au/

www.qantas.com.au]

Jetstar

[http://www.jetstar.com

www.jetstar.com]
Flights to Darwin are available from all Australia's capital cities, and with many international airlines.
Key dates
Both oral and poster presentations will be acceptable for MathSport 2014. Full papers for conference proceedings can be submitted for both oral and poster presentations. All papers will undergo the full peer-review process. Instructions for abstract, oral and poster presentations, as well as full paper submission for conference proceedings follow.
Opening abstract submission - February 8th, 2014
Submit your paper to mathsport2014@gmail.com  or  Anthony.bedford@rmit.edu.au
Abstract submission - April 13st, 2014
Notification to authors - April 21st, 2014
Full paper submission deadline – May 31
Registration for presenting authors - June 3rd, 2014, 23:59 Australian EST
Notification of Accepted papers
A notification e-mail which informs the Authors about the acceptance situation, type, date and time of the presentation will be sent by May 01, 2014. Presenting Authors will be required to register for the conference. If the Presenting Author is not registered by May 31, 2014, the abstract will be withdrawn, will not be reviewed and removed from the program.
More information on Darwin is available at: http://www.tourismtopend.com.au/about-the-top-end/visitor-information-centre andhttp://www.whatsondarwin.com/info/
Airport information: http://www.darwinairport.com.au/
Presentations
Speakers will have approx. 17 minutes to present their papers and answer questions. The keynote speakers will have approx. 40 minutes to present their papers and answer questions. More details will be posted closer to the conference.
Student Awards
The Neville De Mestre Award for the best student presentation and best student paper will be awarded. Students will be rated by the scientific committee on presentation clarity, technical aspects of paper, paper quality and response to questions. A small prize and certificate accompanies this award.
Executive/Scientific Committee
Anthony Bedford; Stuart Morgan; Tim Heazlewood; Neville De Mestre; John Hammond; Steven Stern; Adrian Schembri.
Scientific Committee
Anthony Bedford; Tim Heazlewood; Neville De Mestre; John Hammond; Steven Stern; Ray Stefani, Stephen Clarke, Adrian Schembri, Tristan Barnett, Elsuida Kondo.
Any further information: please email anthony.bedford@rmit.edu.au